House Hunters on HGTV: At Home in the World of Property TV
MCS Presents a Workshop with Dr. Mimi White
Monday, October 24, 2016
4:00 PM - 6:00 PM
Library and Gallery, Albin O. Kuhn : 7th Floor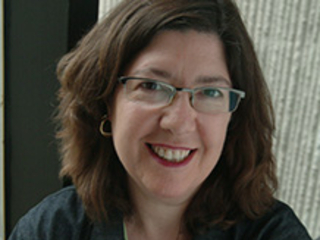 Join Media and Communication Studies on October 24th, 4-6 p.m. on the 7th floor of the AOK Library for a workshop with Dr. Mimi White, Professor at Northwestern University in the Department of Radio/Television/Film.
This workshop will consider
House Hunters
, HGTV, and property television from a variety of perspectives, using
two essays
Dr. White has published as a starting point for discussion. These essays represent her early engagement with property TV, focusing on
House Hunters
and
House Hunters International
, and the particular appeals of these two programs that dominated the HGTV program schedule in the years following the mortgage finance crisis and the collapse of the housing market.
Dr. White has continued working on HGTV, considering its typicality and its distinctiveness within contemporary, convergent media culture, and looking beyond (without dismissing) the neoliberal frameworks that dominate critical analyses of all forms of reality television. How do HGTV programs institute and/or trouble ideals of domestic life—understood in terms of both the physical spaces in which one resides and the interpersonal relationships among co-habitors of "home"? How is it at once a source of idealizations of home and a source of ridicule in popular media culture?