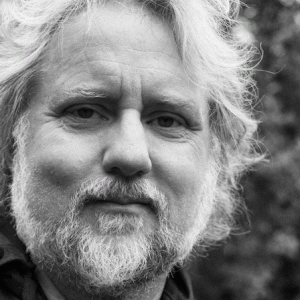 Bill Shewbridge is Professor of the Practice in the University of Maryland, Baltimore County's Media and Communication Studies program, teaching courses in intercultural media, digital storytelling, television production and documentary. He is Executive Producer and founding Director of UMBC's New Media Studio where he focuses on media production, advancing media literacy and exploring new technologies for learning.  Over the past ten years he as focused on documenting Maryland folklife in collaboration with Maryland Traditions, the state's traditional arts program.
He also spearheads the Digital Storytelling initiative at UMBC, which promotes the integration of digital literacy throughout the curriculum through a number of community-based collaborative projects.  Along with Dr. Nicole King in American Studies, Bill directs the Baltimore Traces project, a long-term collaborative teaching innovation that brings together UMBC classes from a variety of disciplines  to create media focused on Baltimore residents and neighborhoods.
Bill is an affiliate faculty member in the department of Modern Languages and Linguistics and Intercultural Communication, as well as in the department of Language, Literacy and Culture. He has taught classes in history, education and visual arts.
He serves on the organizing committee of the International Digital Storytelling conference  and on the executive committee of the Paris Ethnografilm Festival.
Bill holds a B.A. in History from UMBC, an M.S. in Instructional Design from Towson University, a Certificate in Environmental Studies from the Johns Hopkins University and a Doctorate in Communication Design (D.C.D.) from the University of Baltimore.